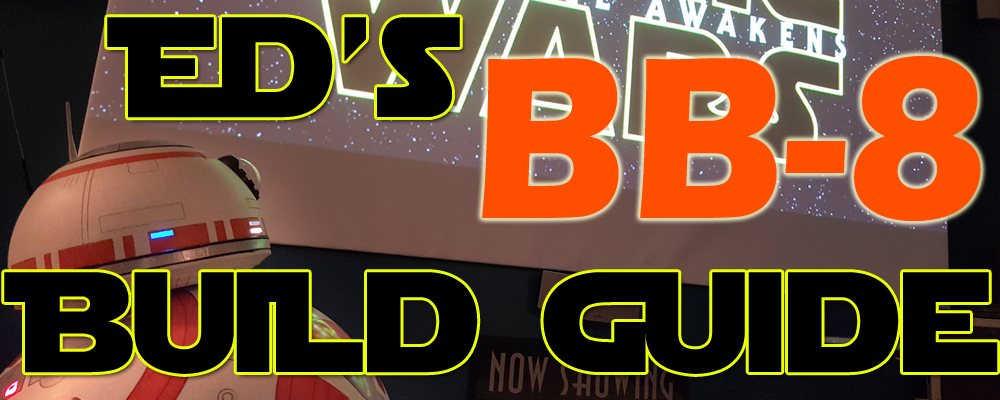 Here is the one place for all of my BB-8 Files and Code. I want to share this information just as the dome parts were shared with me. Please feel free to use this for you own BB-8 Project. This is meant to be a guide to help with yours, I do not offer support on building your own. This is not a "beginner" project and really takes a lot of work and modification to complete.
Please note that this page is going to be a work in progress and I will do my best to keep it updated with new ideas and designs.
We have all come to love the little droid in the new StarWars : Force Awakens movie! Brings us right back to the day that we first fell in love with R2-D2! Not only did I enjoy him in the movie, I was absolutely fascinated by how he worked. Of course magnets had to be involved, but that was all I had in mind and I went to researching the internet, and of course the internet responded with the BB-8 Builders Club on FaceBook. There were plenty of people, like myself, that wanted their very own BB-8. A lot of people have built R2-D2 replicas (www.astromech.net) and they were already on the way to bring BB-8 to life!
Now most of the work that was really well done by the club was the dome/head of BB. It had been digitally designed to be extremely accurate and can be printed at home with a 3D printer, I used a Makerbot! Now since it is very well documented on how to print your own dome (Check out BB-8 Builders on FaceBook) I am going to skip a play-by-play on how to do that. Any of the 3D files and questions you may have will be available on their FaceBook page which currently sits well over 10,000 members.
Now, what I am offering here is the plans/files for what controls my BB-8's head. The Body. It is the most difficult process of building him as the different "forces" (see what I did there?) you have to deal with on a sphere. It wants to roll, it wants to wobble, it wants to not let that head sit on top of it while still, let alone while driving! So how is it done?? How did they pull it off?? Was it CG?? Well I went t design a system I thought would work, and it did nicely. Its not perfect by any means and has had many revisions, and will have more in the future. But what you see here on this page is how my BB works in the videos above. Lets check it out..
Now I went with a Single axel setup. There are plenty of people trying this way, but also a hamster setup (where a system rolls along the inside of the ball). My system turns the sphere using a axel that has counterweight. This allows the sphere to move without any contact to the inside of there sphere except for where the motors are mounted along the axis. This is how it was done on the Stage version of the droid. As seen in this video..