*PLEASE NOTE*
I am in no way affiliated with Sony or PlayStation. The PLAYBOOK is simply a console modification for a Sony PS4. This is not a licensed Sony Product and should not be confused as such. It is a custom made item by EdsJunk.

Well everyone, due to popular demand, here it is… The PLAYBOOK 4! I had alot of requests if I had plans to make one, and it seemed to happen quicker than later! I had some time in between XBOOK orders to get this one made! It came out awesome and really does look sharp! Check out the video and photos below!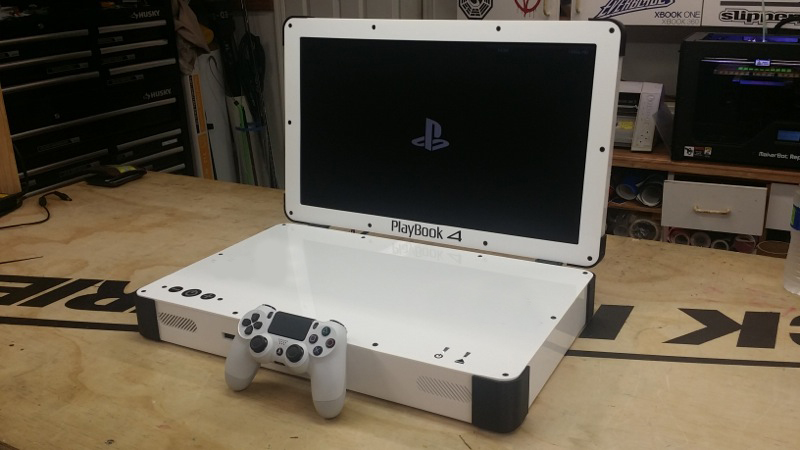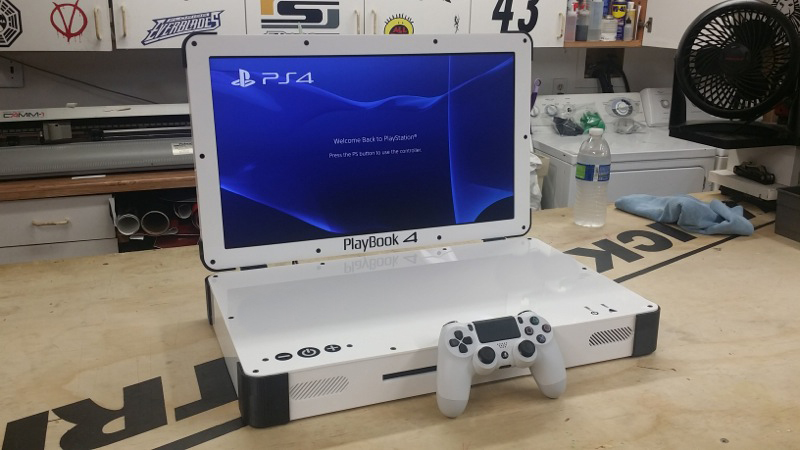 This system is built on the same foundation on my XBOOK ONE (xbox one laptop), Its all been designed in 3D and then manufactured by me using 3D printers, Laser Cutters and CNC Machinery to give a great looking design. Its simple, yet detailed. The system just screams play me! Luckily for me, the Destiny version of a PS4 is white and black, So that makes the PS4 controller match the new white system I designed. So I am calling this one the Destiny Edition! But if you want your own, you can choose almost any color you'd like for the corners, logos and the main body can be either black or white.

  The whole thing has been designed to go together almost seamlessly. All of the 3D prints and laser cut acrylic fit nicely into each other and all match up. It is all pieced together using glue, screws and chemical cements to form the main body, just like the XBOOKs, These are sturdy and very strong. Now I still must say these are not "toys" and should be treated with care, but they wont fall apart on you thats for sure! I have been designing systems for awhile now and have solved any problems I have had in the past.
Just like the XBOOKs, these PLAYBOOKs use 22″ Vizio 1080p LED LCD Televisions. These are very crisp clean screens and really make your games look great. But if you want to play on a bigger screen, a HDMI out port can be included so you can play on your tv at home! Also included on the back of the unit is your power plug, Optical Audio out and Ethernet out. The WiFi also still works, so you can play wireless! That being said, this unit does NOT have a battery, it must be plugged into a 110v wall outlet to work. These game consoles are just not designed to run on batteries, sorry guys! Now I could go on and on about all of the details, but I recommend checking out my XBOOK ONE page, and I show a lot more info. This system is built very similar to the XBOOK, so that will explain more. I have to admit the white version looks great, but so does the black one. Honestly, out of all the ones I have built, I have not seen a bad color combo! But this Destiny version might be my favorite!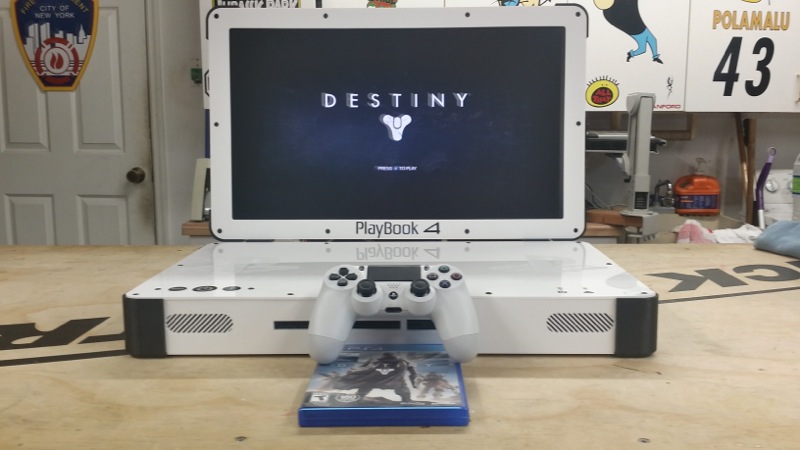 I will be pricing these the same as the XBOOK ONEs. It will be $1395.00 for a PlayBook 4 without HDMI OUT. To get HDMI out, it is a extra $50.00 to cover the costs of hardware to do that. You can also send me your PS4 if you would like to save a little bit, I will just use yours as the main system inside the unit.
PlayBook 4 – $1,495.00 USD
PlayBook 4 (you provide your PS4) – $1,195.00
W/ HDMI OUT – +$50.00 USD
Flat Rate Shipping of $100.00 to 48 US States Please contact me first if your international or at a APO or similar.
  Heres how the ordering will work. Click the Paypal button on the bottom of this site and you will pay $750.00 upfront nonrefundable deposit. This gets your name put on the list (trust me, its gets full quick) and gets me working on your PlayBook. After its completed, you will pay the remainder and shipping and your PlayBook will be shipped out! Once I start on your unit, it will take 2-3 weeks to complete. There may be people in front of you, so be aware of that. If you have any questions at all, please go to my contact page 
HERE
 and send me a message! I will be in contact with you through the building process and will make it personalized for you!   You are able to pick the color of the accents and corners, also the color of the acrylic, either black or white.   Color choices for the corners are: Black, Red, Yellow, Blue, Green, Copper, Silver, Grey, Orange, White, Purple, Pink and more, just ask me if there is something specific you want.   I can do full graphic customization if you want as well, it does cost more to do full custom work, but let me know.   (These are just examples to see different color options, but you can choose other colors as well, just email me!)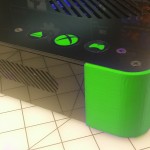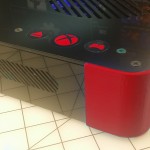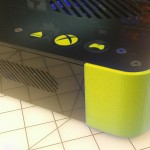 Please note that there may be minor differences on the design of the unit, as in Screw Locations, Air Vents and buttons. These may only be minor changes that are actually improvements on the units design and function.
Also please note that these units run on 110v AC Power, if your an international customer and need to use 220v or 240v, please plan on using some sort of step down transformer as I do not give any guarantee on using the system on other power systems.
Inside this unit is a Sony PlayStation 4. The PS4 has not been altered in any way that would be illegal on the PlayStation Network. It has no performance modification or enhancements. The PLAYBOOK is simply just a plastic case that holds a PS4 inside with a LCD Screen. I am in no way affiliated with Sony or PlayStation.  It does not have a Sony warranty as you loose the warranty as soon as you take a PS4 apart. I will guarantee it will not be DOA. It is non returnable as these are custom made for each individual buyer.