The XBOX ONE / PS4 Combo Console
Hey everyone! I wanted to share my newest project! The XSTATION! Unlike the Playbox, this system is a standard home console (no laptop style screen), but has both a XBOX One and a PS4 slammed inside of it! Simply switch between the two systems with the touch of a button!
I started this project about 2 weeks ago with the idea in mind that I wanted to have both of my home gaming consoles put into one housing. I was not sure how I was going to accomplish it, but I went ahead and tore apart both of my systems and started playing what felt like a puzzle on how I could fit all the parts together inside the smallest case possible. After I got the right idea of how I waned it laid out, I went to cutting acrylic and ordering parts. After about 2 weeks and some problem solving, the Xstation was born!
I was able to get both systems to fit into a case not much bigger than a standard XBOX ONE S and almost the same size as the 1st Gen XBOX ONE. There is no external power supply either, that is also inside the system. Both consoles are run into a 2×1 HDMI switch which is controlled by an Arduino. The Arduino also controls the status LEDs and the relay inside. When you push the switch button, it will swap between the two systems. It will only provide power to one system at a time though. This is what keeps it cool, it would be a oven if both were running at the same time i'm sure!
I explain and show in detail the system in my video above, and you can also check out the photos below. This system works just the same as any console. Simply turn it on and go, but now I don't have to worry if a game studio is only releasing a game for a specific console! I am really proud of this one and hope you guys enjoy it!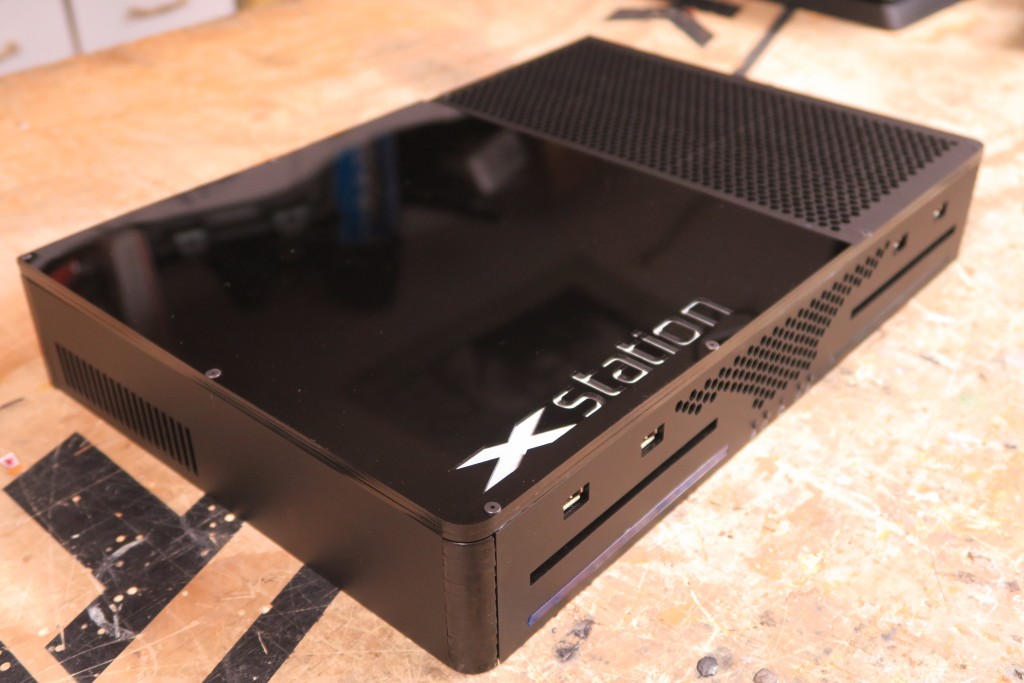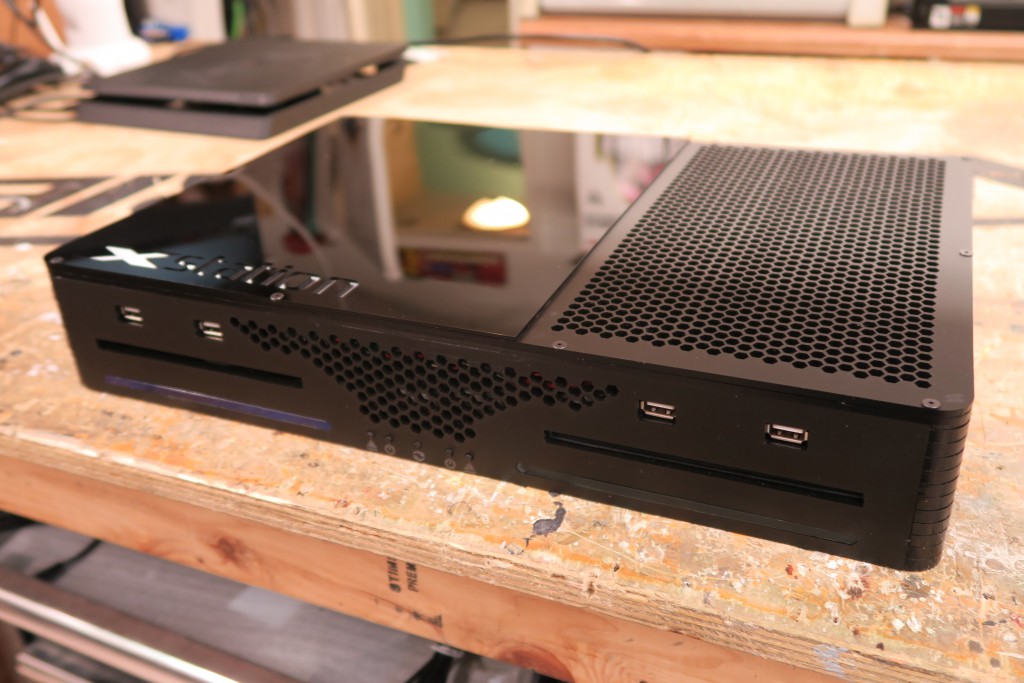 *PLEASE NOTE* I am in no way affiliated with Sony, Playstation, Microsoft or XBOX. The Xstation is simply a console modification for a Sony Playstation 4 and Microsoft XBOX ONE. This is not a licensed Sony or Microsoft Product and should not be confused as such. It is a custom made item by EdsJunk.